Apr. 5th, 2010
03:15 pm

yakalskovich

This is a dip for tortilla chips made from avocados which is not guacamole; it contains things no self-respecting guacamole would even tolerate in the vicinity. Still, people seem to like it (to judge by the speed with which it vanishes at parties), so here is the recipe.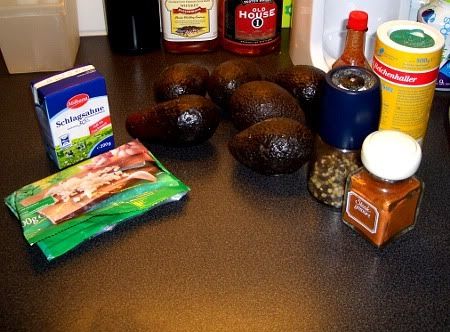 ( You start with these ingredients, and turn them into a paste that is almost completely but not quite entirely unlike guacamole. )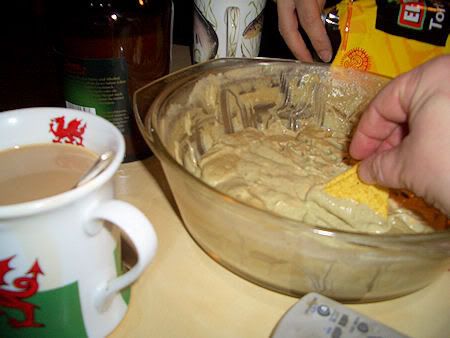 ...with tortilla chips.