Aug. 1st, 2010
11:32 pm

yakalskovich posting in

collected_fudz

It was remarked upon that I had never posted the recipe for my often-mentioned banana chili. I made it today for

nazgulwears
and my Little Lady, so I got the Nazgul to take pictures and will do a full pictorial recipe.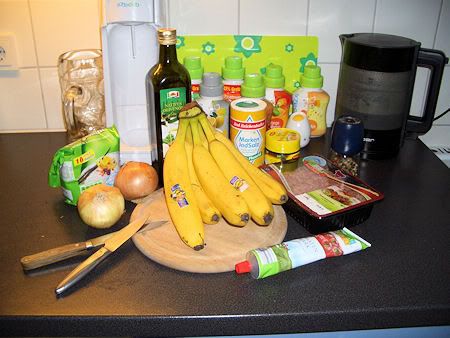 You need: a pound of minced beef, two onions, five bananas, concentrated tomato puree, chili powder and/or chili sauce, beef stock, salt, pepper, olive oil, and rice to go with it.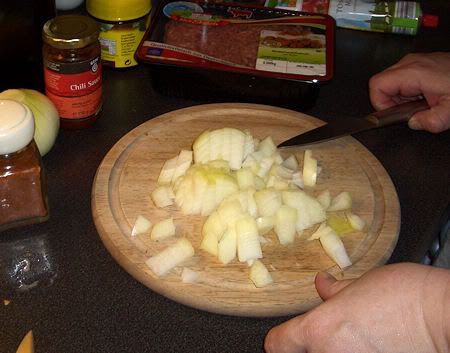 Cut the onions into little pieces.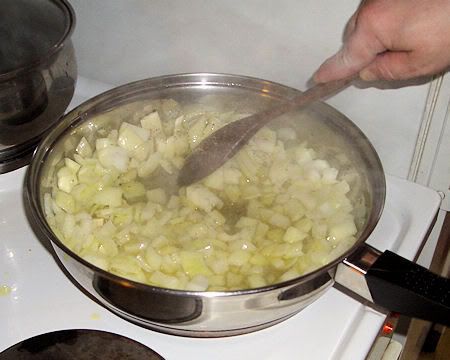 Fry them in olive oil with a little salt and pepper until lightly browned.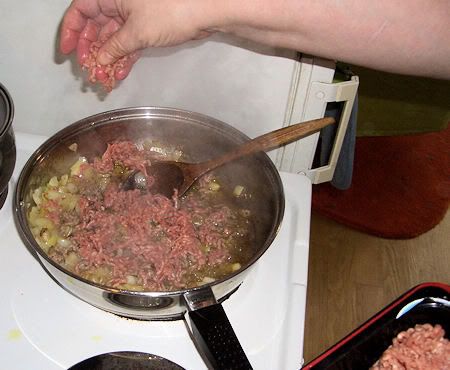 Crumble in the minced beef.
Add some beef stock...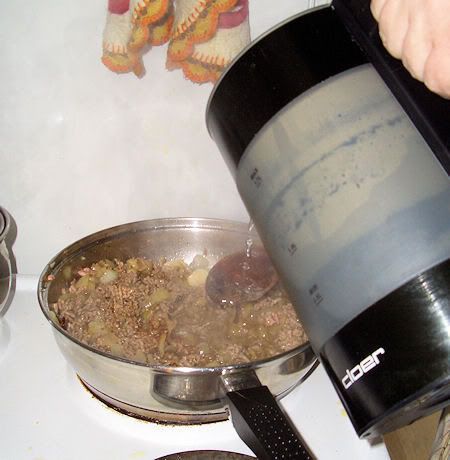 ... and some water.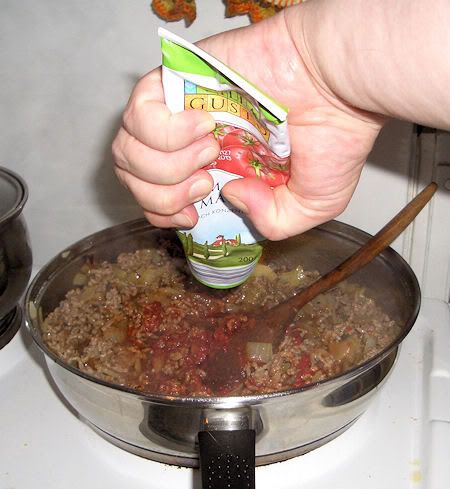 Put in concentrated tomato puree until it makes a smooth sauce.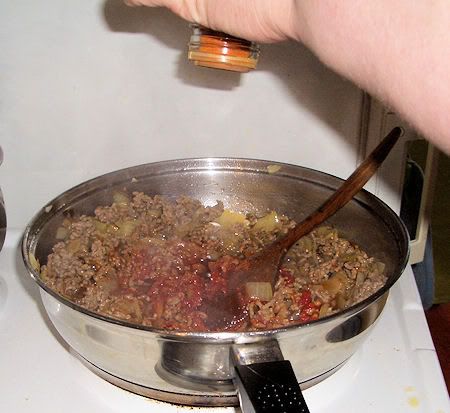 Add chili powder...
... and/or chili sauce, to taste. If my mother, who is allergic to tomatoes, is there, I put in the mild(ish) red pepper paste known as
ajvar
, and leave out the tomato puree and the chili stuff. You can be quite generous with that stuff to make the banana chili red and hot enough.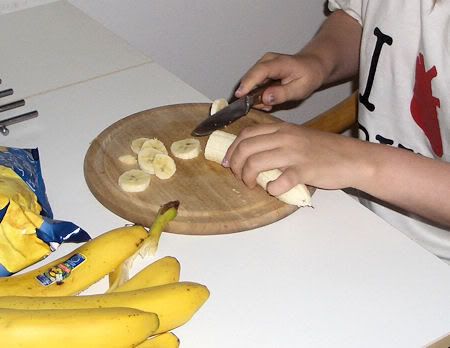 In the meanwhile, have a visiting Little Lady or some other helper peel and slice the bananas. If there is no such person, do it yourself.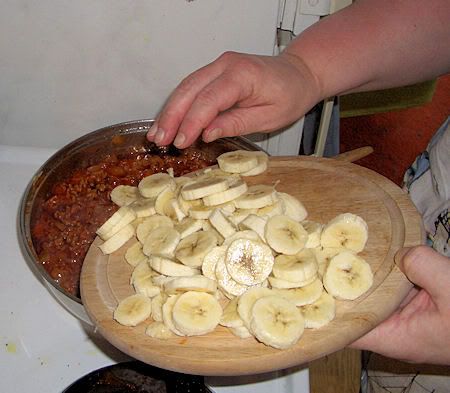 Then add to the chili.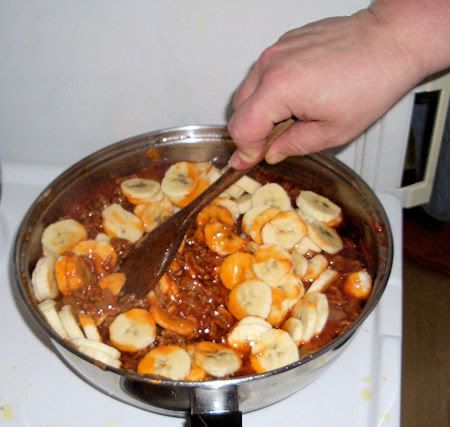 Stir well.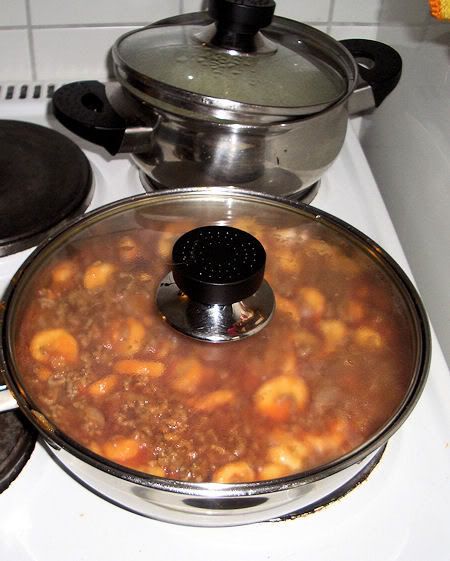 Leave to simmer on a very low heat for 15 to 20 minutes, while the rice cooks.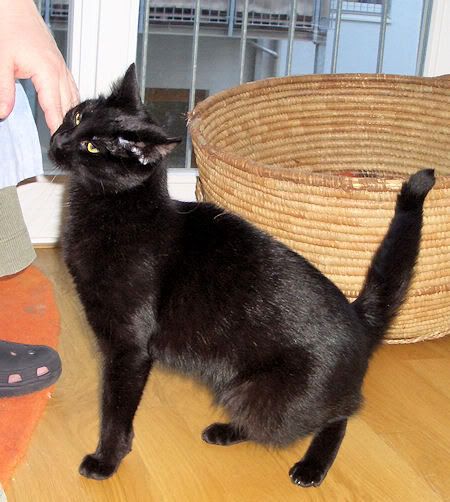 Pay attention to any cats present while you wait.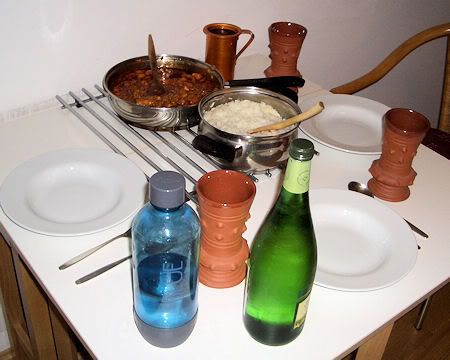 Serve with rice.